Advantages of Working with Discount Real Estate Brokers
Posted by Alan on Nov 27, 2017 in Realty N You, Realtors N You | Comments Off on Advantages of Working with Discount Real Estate Brokers
Estimated Time to Read: 3 minutes
Following the most intimidating economic downturn period, the real estate market has now been quite in a good shape and is developing with significant pace. Undeniably, the century's most upsetting slump has taught lots of lessons not only to millions of Americans but people across the world principally relating to investment, capital market and habitual business practices. People have learnt to take smarter decision better than ever while with enhanced levelheadedness, adaptability, and diligence, they can really boast of being more practical than earlier.
As the realty market takes new stride, people who literally got bogged down with their bank mortgages, knocking virtually the breakeven level of property value, simply hopped to dispose their properties of. Remarkably, at-this-juncture, surfacing of discount real estate brokers came like a windfall to home-sellers since, for the first time in real estate history the market observed brokers to charge their commission as low as 3% in comparison to traditional brokers' 6-7% commission.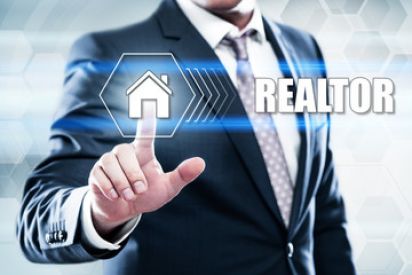 As of today, discount real estate brokers are the major market 'buzz' while the great business model has become extremely demanding to prospective home/ property sellers. Needs no mention, discount realty in California is great rival of traditional high-profile property management companies.
Who are Discount Real Estate Brokers?
Typically, real estate brokers charge you a reduced commission ranging from 3-4 percent depending on the services offered by brokers, their experience, and reputation in the market. They are activated to offer special package of services, which is definitely a scale-down scheme, opposed to the traditional realty brokers.
Why Pay More to Traditional Brokers?
Even though commission varies, however, mostly people are required to pay 6% commission of the sales value, which is divided among both agents representing the buyer and seller. Put simply, if the sale price is $500,000 home, you have to pay $30.000 toward realtor commission.
Hence, by hiring discount real estate brokers in California you can save minimally that 3% which is paid to buyer's broker. Even though, traditional realtors claim that they offer widespread services, which is why; they charge extra, the biggest question crops up among home sellers is that if, at all, they need those services by paying extra 3% or even more which is considerably a huge amount.
Why Would You Choose Discount Realtors?
Less Commission
The foremost advantage and biggest benefit of hiring a discount real estate broker is their reduced commission. The commission ranges from 2 to 4.5% on sales price and in accordance with the range of services offered.
MLS Listing
Among different services offered by a discount realtor, one is MLS Listing. Unlike old-fashioned self-marketing process of realtors, MLS offers web based listing of your property making it accessible to not only local homebuyers but also national and international clients. Never forget to ask the broker about his capability to give you Multiple Listing Service or not? If he asks for more, just look for some other broker because MLS is the minimum service today, which is offered by traditional as well as discount realtors.
Great Flexibility
When it comes to other services, in the very first sitting, you should take the details of services rendered by the discount broker you choose. In general, the services offered by them include buyers screening, displaying property, participating in negotiation and more. If this is not your first-time home selling or in other words, you have earlier experience, self-confidence and make your own time to meet buyers, show them your property, market the special features of it and also can undergo negotiation process; then you can easily dodge one or more services.
What You Achieve!
This enables you to get through further bargain on commission front. Notably, many times, through negotiations, you can make the broker come down to 1.5% commission level. Thus, with this flexibility you can save a lot of money, which can be well used for home refurbishment project before listing, getting professional photography, hiring specialized property appraiser while you can keep some part ready to decorate your new destination place.