Why Go with We Buy Houses Companies
Posted by Alan on Jul 13, 2017 in Realty N You | Comments Off on Why Go with We Buy Houses Companies
Estimated Time to Read: 3 minutes
Odds are, the home you currently live in will not suit your necessities indefinitely. If your family is growing and you stay in a smaller home, then the thought of upsizing would have definitely crossed your mind. On the contrary, if your children move out, then the thought of downsizing could be promising. Relocating for work or transferring due to work can also enable you to move out of your present home to another one.
Selling a house is never easy. But these difficult times can be overcome if you have a reliable team who can help you sail smoothly through tough times. Tough because selling a house isn't easy it can be nerve-racking and adding your emotions and the process can make it more stressful. Nonetheless, you need to overcome situations you have created for yourself and come out strong.
Here are some reasons as to why one would want to sell their home:
Getting promoted is always a happy time and situation. But getting promoted comes with a few hitches like having you to move to another city/state or location.
A transfer– either to a different company or within the same company might necessitate for you to sell your home and move to a new one.
The need to change your neighborhood due to its proximity to work or other reasons like safety etc. is a probable reason for sale.
Your parents want to come live with you, or your kids are moving back home and hence, you need a bigger house.
Similarly, everyone has moved out and you now want to downsize.
You have inherited a home which you either want to move into or sell the inherited home to continue living in your current home.
Your house is rather old and requires too many repairs and maintenance to be carried out which makes it a costly affair.
It's time for your retirement and you want to move away from the city to a location that has warmer and balmier weather.
Lastly, you have some financial problems which warrant you to sell your house.
As witnessed, the decision leading up to selling your house can be either positive or negative. At such a juncture, what is the best thing to do with your current house? Sell it or rent it? Selling it by far is the safest option because caring for a rented house from a remote location can be challenging nonetheless.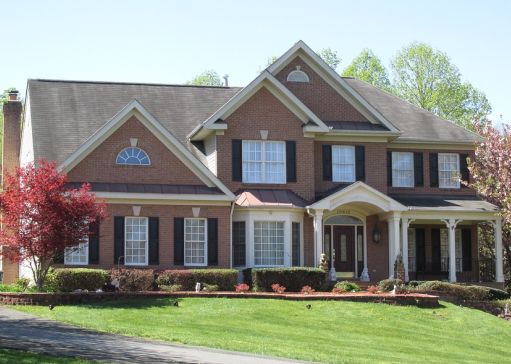 The best teams to carry out such an operation for you are homebuyers that say 'we buy houses in Maryland'. The name says it all – homebuyers buy houses directly from the homeowners and they are good at it.
Before we get into details, let's see what house buyers can do:
The house buyers buy houses fast in Maryland
Not just fast, they buy houses in a hassle-free manner
We buy houses companies in Maryland pay all cash for the sale of the house
Your house in Maryland is bought in the "As Is" condition
The entire sale process can be finished in as little as 7 days
They do not charge any commissions
All the advantages stated above are aplenty. Apart from this, few more added benefits are:
There are no middlemen involved. Since there are no middlemen, you not only deal with the cash house buyers directly, but all the processes involving intermediaries is eliminated.
You are guaranteed of a sale. The condition of the house, the time, and other elements do not matter. All that we buy houses company in Maryland want to do is help you move on.
House buyers are in it with you. They want to help you move on as soon as possible and in the simplest manner.
If you live in Maryland, you will have easy access to the physical office space that we buy your houses in Maryland have set up. Just call them or mail them, tell them about your situation and voila, in ten minutes you get an offer. Once you accept the offer, all you have to do is, sit back, relax, and wait for the process to be completed. Once that's done, move on!
The past few years, the market has seen a change in the way houses are bought and sold. This change has been brought about by house buyers in Maryland. The process is simplified and also the time taken to too.
Are you ready to be part of this change? If you are, then call house buyers when you are ready to sell your home.