Real Estate Agents – What Sellers and Buyers Should Know about Them
Contact An Agent
Estimated Time to Read: 4 minutes
There are things you actually need to analyze before you pull back the screen and precisely evaluate a real estate agent. Sellers & buyers both need to be aware of the agents previous deals, the kind of relationship he/she maintains with their clients, the experience, past performance and potential success rate, even though when it comes to choosing real estate agents you always need to find out more about your agent before you hire them. You need to first understand the importance & necessity of a real estate agent. They offer you complete set of guidelines regarding selection of the property, after analyzing & understanding, your need, preferences & budget. From location analysis to explaining the pros & cons of a particular type of property, that agent will offer lots of help, advice, and explanations throughout the home buying process to you. Though they charge their commission, but it is worth spending money. Especially if you plan to buy or sell property, for the very first time, you surely would need help & would probably use an agent.
1. They must communicate
One of the main advantages & qualities that you must look for an agent is the kind, amount & quality of information, they communicate to you. Also, how well they perceive your requirements is a major consideration. A good real estate agent is never too pushy. They must have a strong database both of the buyer and the seller, so that you can together with the agent buy or sell your property right. The next important thing your agent can do for you are to give you a professional opinion about how much a given house is really worth? This can help you avoid paying too much for a house or help you not selling it below price. If you are a buyer or a seller, either ways you need to ask if these past properties are similar to yours in price, location and other salient features.
2. Experience
All real estate agents need to have enough experience, in their field, so that do not let you take any incorrect decision while you buy or sell a property. Not only while deciding, but in terms of documentation procedures, the rules & regulation or any disciplinary actions, an experienced agent is always a better & safer choice.
3. Market Rapport!
Take feedback from other clients, try to know more about the various deals that the agent has done previously. How big a deal that was & how satisfied are the buyer & the seller. If you get some real god reviews from peers, about any real estate agent, then you must trust their words.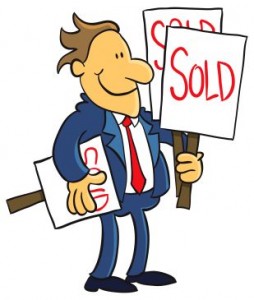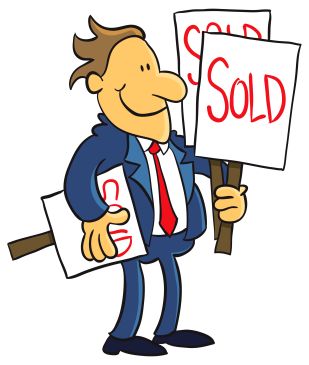 4. Select an agent with the right credentials
Just as doctors specialize, so do real estate agents. And even generalists will get additional training in some areas. The knowledge quotient they have about different localities, the kind & quality of different housing/residential options they have with them etc, does matter a lot.
5. Research how long the agent has been in business
You can often find out how long the agent has been dealing in the real estate sector. Somebody who is aware of the nitty-gritties related to this occupation invests time in you and seeks results. For example, you surely would want to hire a real estate agent in Coral Gables who is actively engaged in the area of Coral Gables and nearby locations in South Florida. You need to know what kind of market presence they have, in terms of availability of different options.
6. Ask about all possibilities
You never know where you may find the right house or the appropriate buyer for you house. A worthy agent would always know about other area properties that are available. Mention a house in a particular are where you are looking for your property or a house that's sold recently. If the agent knows the property and can give you a few details, not only the advantages but he should & must know & make you aware of the drawbacks of that location, area etc., if any! Then that means he or she really knows the market well.
What you want is someone who specializes in exactly what you're selling or buying, after doing a thorough research, you can find a right real estate agent. Who will let you know quickly where you stand with your current buying or selling situation and what is best suited as per your requirement. A genuine real estate agent (homebuying.about.com/od/realestateagents/tp/findagent.htm) will always help, you in moving on quickly to another property or potential buyer.
Summary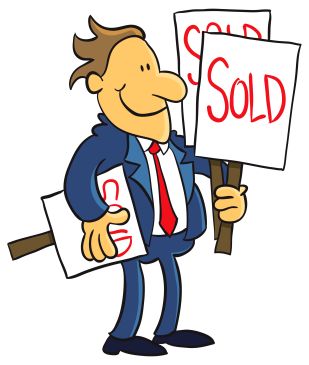 Article Name
Real Estate Agents - What Sellers and Buyers Should Know about Them
Description
You need to know a number of things before picking a real estate agent especially if you are buying a luxury home.
Author