Estimated Time to Read: 3 minutes
Arrange Personal Meetings with Experienced Real Estate Agents
In the age of Craigslist and eBay, buyers might prefer to go online for their property purchase. However, it also makes sense to consult a good agent in the area directly. Realtors in Florida are licensed by the state and pass a qualifying examination in order to be able to represent clients in property transactions. They can suggest homes that fall within the customer's budget and conduct viewings for them. The buyer also benefits from the realtor's extensive knowledge of the area and prices at which sales are being closed in the location. In fact, some real estate assets like luxury properties in Miami Beach and nearby posh areas are often never listed on the internet to preserve seller privacy and exclusivity. Instead, the sale is entrusted to real estate agents in Miami Beach who specialize in the niche of high-end real estate.
Know your Budget
Buyers should seek help from an agent to know just how much they can afford to spend for a home. This can be calculated on the basis of their current and projected family income, expenses and vale of current assets. However they should also factor in whether they would be able to continue with the purchase even in case of a downturn in financial fortunes like a drop in income because of recession or job loss. By nature real estate is an illiquid investment because it cannot be monetized at will like cash or gold. So buyers should also look at the holding period of their investment to understand the likely profit they might make over a period of years. For sellers, it's important to know the tentative prices in Miami Beach and fix their asking prices accordingly. An experienced agent can help in this stage of the process.
Enquire about Finance Options offered by Affiliated Lenders
Buyers would do well to get a loan approval in place through the agent's affiliated lender before proceeding on their property search. Sellers would also prefer to deal with buyers having pre-sanctioned loans because it reduces the time taken in concluding the sale. Pre-sanctioned loans are also a great tool for buyers to stick to their budget because overshooting it means an increased interest payment. The amount of interest paid can be lessened by having a larger down payment ready for the property.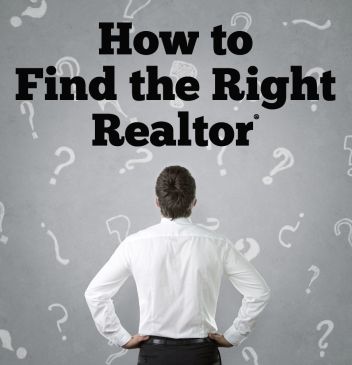 Get the Benefit of an Agent's Circle of Competence
An experienced real estate agent would explain why the prices of two somewhat similar properties fluctuate heavily depending on the location. The factors influencing price such as age of the property and its location would impact the asking rate. Location should be an important consideration for buyers when agreeing on a sale price. Investment could be a viable option in areas where sale prices are low currently but might improve over the medium term because of new developments and projects in Miami Beach. A plot of land would become immensely valuable if new residences and transportation options become available in the area. A real estate agent would be of immense help in considering the options available.
Get Personal Recommendations
Trust and professionalism are the key attributes to look for in a worthy real estate agent (www.ehow.com/how_6293280_choose-good-real-estate-agent.html). Buyers should get references from satisfied customers in their friends circle to gain leads on a list of preferred real estate agents in their local area. If two or more recent buyers refer an agent, buyers should definitely add them to their shortlist. Particularly with upscale property, the list of available properties gets better with preferred and established real estate agents.
Verification is Important
Buyers could feel that once they have their sights on a dream property, it's necessary to close the deal as soon as possible. Often they could want to proceed on the sale without having a professional go through the title documents in detail or wait for a structural integrity report. Realtors advise clients to proceed decisively but with care in most cases. Specialized inspections should be done for the air conditioning, fountains and pools, fireplaces, kitchens and plumbing. An inspection could throw up issues which reduce the viability of the sale. If there are sufficient red flags, buyers should not hesitate to walk away from the deal. Alternately if the problems can be handled with a bit of home maintenance, buyers could get opportunities to further negotiate the price to their comfort.