Top Luxury Real Estate Purchasing Mistakes
Posted by Alan on Sep 17, 2015 in Realty N You | Comments Off on Top Luxury Real Estate Purchasing Mistakes
Estimated Time to Read: 3 minutes
Location, location, location! It's what buyers often think about when purchasing luxury real estate. While it's an important part of a luxurious, glamorous new home, there are other factors which high-end buyers would be wise to consider spending their time, energy and money on.
Buyers must decide between practical and appealing versus over-the-top and costly. While these glamorous homes with overflow pools, and outstanding views of L.A. are delightful to look at, shoppers must still be cautious with several criteria when shopping for the right high-end home. Some mistakes that are often made by high-end homebuyers are lack of research, emotion over reason, and scrimping on the inspection process.
Lack of Research
Los Angeles luxury real estate homebuyers should take the time to research the market and look at various properties that match their needs. They should do this to avoid luxury real estate purchasing mistakes with their purchased high-end property. Overbuying can also be an issue, as homebuyers should not settle or overpay for details in their future luxury home. The neighborhood makes a big difference in the resale price of a home, and so, it is quite crucial that homebuyers do their homework on their chosen neighborhood.
Emotion over Reason
High-end luxury homes may connect with individuals on a personal level, depending upon their features. Whether it's the high beamed ceilings, uniqueness, decorated glass on windows and doors, or recreational amenities, some feature of a luxury home often speak to homebuyers and when this connection occurs, one would be wise to set aside their wants and replace them with needs.
Buyers should reasonably eliminate a home based on its accommodation to their long-term requirements. Excitement for the features of a home should not override common sense. This may pertain to the top luxury real estate purchasing mistakes that most people make.
Minimizing Inspection
Overlooking the most important factor of purchasing luxury real estate can be detrimental to the future happiness of the homebuyer. That means cutting back on the important inspections like checking the plumbing, safety hazards, and overall maintenance of a property. While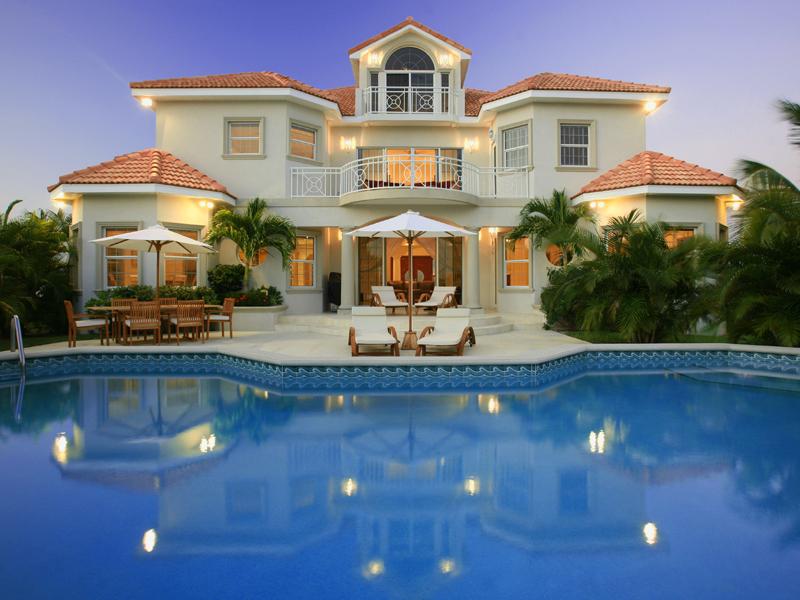 luxury real estate may seem to have all the ribbons and bows, and one may find them asking, "What could possibly go wrong with this place?" they may be in for a tremendous surprise. Every property has its setbacks, some homes have more than others, but it is critical to follow the appropriate process of home inspection prior to purchasing or making any monetary offers on the property.
Things to look for:
Avoid these mistakes through the expertise of experienced, knowledgeable, and reliable agents who will be the ultimate difference between someone's next dream home and an unfitting property. Some important key features to look for in a home can be unobstructed views (www.forbes.com/sites/vanessagrout/2013/10/23/10-things-besides-location-luxury-real-estate-buyers-should-obsess-over/) and lights, ceiling height, unique architectural features, practical layout and design, amenities, and location reputation.
Bright and Unobstructed view
Anyone would be attracted to a breathtaking view. A property that exposes the outdoors and allows light to come in will lift the mood of a homebuyer. There may be a question of what the property offers: is there a river, bridge, mountains, body of water, or skyline? These are all features that raise the value of a home and will be a future benefit for the homebuyer who may, after 5-7 years decide to sell the property.
Unique Architecture
These are the kind of art works that are unforgettable to passerby and area residents. The presentation value of a home is a number one priority to luxury real estate homebuyers. Doing some research on designs and architects will help make the decision easier on a well thought out unique and practical property design, while also avoiding top luxury real estate purchasing mistakes. Find a home will architecture that appeals to you and offers some resale value.
Amenities
One of the main reasons to purchase a luxury home is for its amenities. What's a luxury property without a spot to go for a dip or spend a day working on a sun-kissed tan? Every luxury home comes with a set of amenities, whether that is a theater room, studio, pool, or garden, it will accommodate the recreational needs of the individual. Homebuyers are looking to pay more for the unique amenities that make their property a high-end luxurious home.