Townhomes for Sale – What You Need to Know
Posted by Alan on May 18, 2020 in Realty N You, Realtors N You | Comments Off on Townhomes for Sale – What You Need to Know
Estimated Time to Read: 3 minutes
If you have been searching online with the keywords townhome for sale near me chances are you are looking to buy one for yourself. Townhomes are multilevel properties with some common areas between each house such as walls and a portion of the roof. The common area and the amenities are shared by the residents. These things are maintained by the homeowners' association (HOA) with the maintenance fee paid by all the residents. 
Townhomes are a great option if you are thinking of buying a home. Here's everything you need to know about townhomes for sale.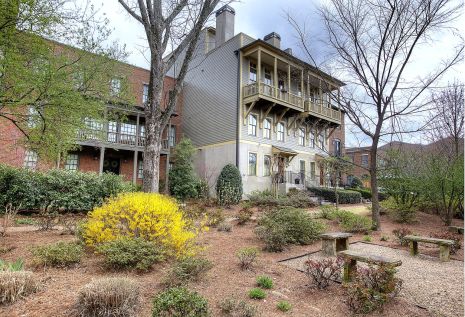 Affordable Option
Townhomes are generally more affordable than single-family or detached homes. Investing in a townhome can be a great idea for first-time homebuyers. You may be able to buy a townhome at a lesser price compared to a single-family home in the same location. You may not get a big yard with your townhome but you can make it up due to access to a number of amenities right in your vicinity.
The kind and number of amenities further influence the affordability factor of townhomes. You can relay to your real estate agent the kind of amenities you require along with other necessary details for the townhome. Doing so will help you find the right townhome within your budget.
Reduced Burden for Maintenance
Townhomes are low-maintenance options in the sense that HOAs take care of many things from the fee that residents pay. So, you need not bother about the maintenance of the exteriors by yourself. Even the interiors are not as huge as in the case of detached homes. So, it is easy to maintain them.
Before you decide to buy a townhome, ensure that you check the HOA rules and inquire about the maintenance fee. Most HOAs charge a reasonable fee and take care of the maintenance for the exteriors and the amenities. Your real estate agent can help you provide the information on the maintenance fee.
Best Locations
Due to the fact that townhomes share walls, builders are able to develop the properties in posh locations at reduced costs. So, living in a townhome can offer you proximity to the city center. Your commute may be shorter in most cases; offering you peace of mind. You will generally have easy access to restaurants, pubs, shopping centers, and transportation hubs if you choose to live in a townhome.
When you buy a townhome, you can actually live in the city and still own a good home. Such a thing is a rarity if you decide to buy a single-family unit as houses like this are generally built far from the city center to offset the costs.
If your lifestyle is more suited to the hustle-bustle of the city then buying a townhome is a great choice.
HOA Rules
If you are looking for townhomes for sale, you need to pay special attention to each property's HOA rules and fees. HOAs are supreme when it comes to managing townhomes.  Ensure that you are aware of rules set by them before you make an offer on a townhome.
Professional real estate agents will ensure that you have access to the information you seek. So, don't be shy when inquiring them about the HOA rules for a property.
Some questions that require consideration (other than the fee) can relate to 
Rules about pets
Information about upcoming major repairs on the property
Noise level
Rules about renting individual units
Great Living Option
Townhomes are in great demand due to the above-mentioned benefits. Don't be surprised if you find yourself in a bidding war with others desiring to buy the same property. For this reason, it is best to work with a reputed real estate agent who deals in townhomes. Choose an agent with adequate experience in buying and selling of townhomes in your preferred location.
The townhome lifestyle is suitable for those who want fuss-free ownership of single-family units. You may not get a big yard like detached homes but you will also not be required to burden yourself with chores like lawn maintenance and taking care of amenities. You will get access to some open land but without any maintenance responsibilities.